Stone or Brick Firepit
Why would you want to use stone instead of brick? Well, the truth is that brick and stone are very similar. They both come in many different shapes and sizes.
And they both can stand up to environmental effects pretty good. So what is the difference? Well, the main reason to choose stone compared to brick is the selection of different colors you can choose from. Brick only comes in a number of different colors while stone comes in many different colors.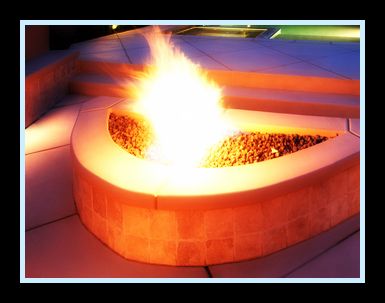 So can I build my own stone fire pit? Sure, all you need is a stone fire pit kit. These kits are available in many different stores. If you are interested in one of these kits you should visit a local hardware store or do a little research online.
All of the needed materials are contained within these kits. All you have to do is assembly the kit according to the instructions or manual within the kit. They are very easy to assembly as long as you can follow directions. Don't do what a lot of people do and disregard the instructions! Read them and follow them and you will have your own fire pit in no time.