Propane V. Wood or Natural Gas
Basic things about the differences

Why would I want to use propane for fire pits instead of wood or natural gas? While propane and natural gas are very similar they are also very different. It can be extremely difficult to start a fire using wood. If you have ever tried to start a fire using wood you know how difficult it can be. It can take forever. If you don't feel like learning a new technique then don't use wood go with gas.
A gas fire pit can automatically start a fire very quickly with a turn of a switch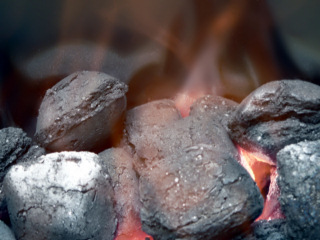 and the push of a button. Also consider the amount of time it takes to cut and chop wood to get it ready to burn. You can also buy wood which is very expensive.
"Propane is one way of making sure the fire is easy to start and maintain, as well as solve other issues, mainly indoors."
Propane is a lot different than natural gas in several ways. Natural gas requires gas lines to be installed to your fire pit. If you don't already have the lines installed then you will have to pay a lot of money to hire somebody to do the work for you.
Of course, one all is said and done natural gas is a constant source of fuel. Propane is not a constant source. While you don't need gas lines with propane you do need to get your propane tank filled up or exchanged every so often.