Fire Rings
Fire Bowls made simple - Fire Rings
A fire ring is a portable campfire that is reusable. It is used to keep the fire contained inside the ring. You can take it any where you want to the beach, park, camping, tailgating, picnic, fishing, and hunting trips.
How easy does that sound to make a campfire just by setting up your fire ring? Fire rings are not that expensive the price ranges any where from $50.00 to $100.00 for a good fire ring. Of course you can find them cheaper but whether they last a while is the question.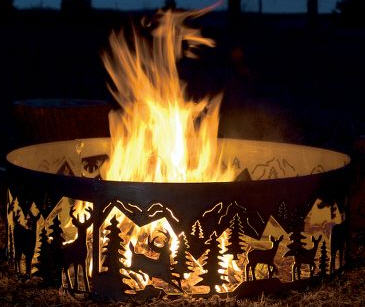 You can use your fire ring for lots of different things; cooking, heat to stay warm, keeping mosquitoes and gnats away, roasting marshmallows and hotdogs, and popping popcorn.
Your fire ring can also be used as a source of light especially when you are camping out in the woods and only have one lantern or a flashlight. Imagine the fun you can have with your fire ring.
Just hanging out around the fire with your friends and family will leave you with lots of memories. The fire pit is usually formed with steel panels that fold up for easy storage and transportation. Some even come with a case so that you don't have to worry about it coming unfolded.

What type of fuel can you use with your fire ring?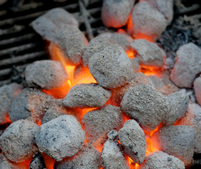 1. Wood & Charcoal: Wood and charcoal is probably the most used fuels to heat your fire ring because if you plan to transport it to different areas it just seems more reasonable. Also wood and charcoal give you that old fashioned camp fire look. Just remember when using these two things to heat your fire ring take extra matches, lighter, and lighter fluid just in case you have difficulty getting the fire lit. It can be quiet challenging but the rewards are well worth it. Purchase name brand or high quality charcoal to eliminate the problem. If it is your first time camping do some research on how to get a wood fire started properly.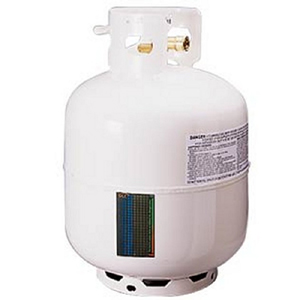 2. Propane Gas: Propane gas is very convenient and can be used with your portable or temporary fire pit. You will require a stainless steel burner and the fittings to hook up the propane. You don't have to worry about ashes because you don't have any residue from the propane. Remember that propane is a gas and it is very flammable. Use caution at all times when using it. Check for leaks so that you don't have to worry about wasting your propane. Make sure that you have a full cylinder or enough to last throughout your adventure.
3. Natural Gas: Natural gas is a great fuel but you will not be able to transport the fire pit any where you want unless you plan on using a different type of fuel during your adventure. Natural gas is environmental friendly. You never have to worry about lighting a fire when using natural gas. All you need to do is push the ignite button that controls the pilot light. There is an added feature for the natural gas fire pit and that is a flow regulator. If you want to turn down the BTUs' this feature will allow you to do that.
What ever type of fire ring that you decide to purchase make sure that it is made out of weather resistant material such as copper, stainless steel, wrought iron, or lightweight flexible steel. This will give you the added assurance that you will be able to use the fire pit numerous times.
Continue reading about deck fire pits