Charcoal Cooking
Few Basic Tips on Charcoal Cooking
Barbecuing or grilling in the outdoors using a charcoal grill is truly a distinct experience. The unique smoky aroma that gets filled in the air when something gets cooked on a charcoal grill can be intoxicating. Also, the food that is cooked on coal gets a discrete flavor and a delicious taste as the smoke gets infused into the food at the time of cooking. In the recent times, there has been a steady increase in the number of users opting for a charcoal grill because it can be used practically by anyone and the cost of the fuel is much less when compared to gas or other fuel sources. Also, it is suitable for preparing any type of cuisine.
"There has been an increase in charcoal barbecue and grill users mainly because it can be used by everyone and costs of fuel is less when compared to gas or other fuel sources."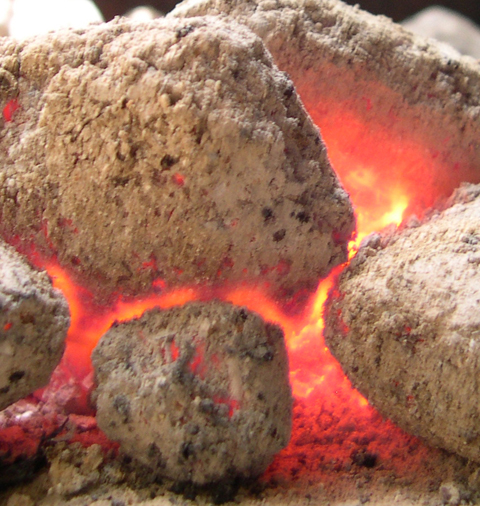 At present, there are several companies available in the market selling many varieties of charcoal grills that differ in the design and price. Some of the designs that are very much popular include braziers, hibachi, kettle-shaped grills, closed rectangular grills with lids and portable table-top grills. Each one of them has its own advantages and one can choose any of them depending on one's needs and requirements. However, a bit of care is essential while selecting a grill for charcoal cooking. Below mentioned are some useful points that can be considered at the time of buying.
"All this should not take you off your gaurd, while using coal grill, safety must be given prime importance, these charcoal briquettes are very, very hot."
While using coal grill, safety must be given prime importance. If available, purchase a grill that contains water at the base of the area where coal is placed. This arrangement prevents any occasional flash fires that occur in a grill.
Adjustable fire level is another option that must be present in the grill. Apart from providing protection against flash fires, adjustable fire level also prevents any charring or overcooking of food due to uneven heat.
A grill must have strong and sturdy legs that can hold the weight of the grill and also the food. Prefer a system that has a hinged grate or comes with multiple grates. This makes it easy to adjust the coal at the time of cooking.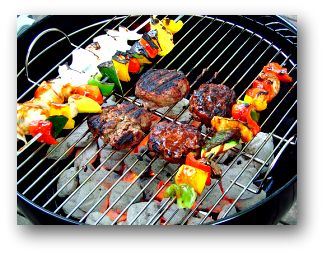 Also, one must look out for an ash cleaning system while shopping for a grill. While some varieties come with a chute through which ash can be emptied, there are also systems where ash cleaning has to be done manually. Always opt for systems that contain a detachable pan so that ash cleaning becomes easy.
Other optional accessories that can enhance the enjoyment include vents for letting out excess smoke, side shelves for arranging items and temperature gauzes that allow temperature adjustments as per cooking requirements.

Also, the process of coal-based cooking is not as easy as described. It does have certain associated risks and dangers that must be considered at the time of cooking. Below mentioned are certain basic and useful tips for charcoal cooking.
The secret about coal-based cooking is that it is a slow process where one must have patience so as to get that distinct flavor in the foods.
Also important is the fact that the flame or the heat generated from coals must be carefully monitored. This is because the food is placed directly over the heat. Hence, it is better to keep it always low. However, the temperature can be increased to medium or high depending on the cooking requirements of individual foods. For example, fish cook better at a low temperature whereas chicken requires a bit high temperature and vegetables get cooked at medium temperature.
The center of the grill has the highest temperature. Hence, foods requiring high temperature must be placed in the center. Also, wrap vegetables in an aluminum foil before cooking.
The temperature of the grill is controlled by the amount and distribution of coal within the grill and through careful venting.
The most popular method of lighting coal is to pile it up and saturate it with lighting fluid. The basic ingredient in a lighting fluid is naphtha. Other lighting methods include usage of an electric iron or a small propane torch. One should never use gasoline or any other inflammable liquid as it can result in a fire accident. A chimney starter can be used for generating a constant heat.